Buro Zutphen is een full service reclamebureau in Zutphen. Het buro bestaat uit een aantal professionals die zich dagelijks inzetten voor ondernemers, bedrijven en organisaties. We zijn sterk in het bedenken van een goed concept, maken van een aantrekkelijk grafisch ontwerp of sterke website, het verzorgen van foto- en videoproducties en het schrijven van rake teksten. Bij alles zijn we natuurlijk gefocust op het uiteindelijke doel van jouw onderneming: meer klanten, meer actie, meer omzet en een grotere naamsbekendheid. We houden van korte lijnen, persoonlijk contact en goed werk!
Buro Zutphen = 
Kwaliteit
Persoonlijk contact
Eerlijk advies
Betrouwbaarheid
Dichtbij
Scherpe tarieven
Tevredenheidsgarantie
BURO ZUTPHEN
VORMGEVING
DRUKWERK
WEBSITES
TEKSTWERK
FOTOGRAFIE
VIDEO EN DRONE
We Thrive On Challenging Projects That Produce Bigger Rewards.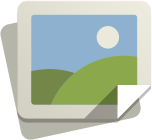 Beautiful Images
Images tell a story, share a feeling and reveal information to your viewer.
Images Tell A Story
Rest assure we will incorporate beautiful imagery into your project so it stands out to the world.

Intuitive Options
Our intuitive options allow you to quickly and easily customize your web site.
Interfaces Matter
Options are useless without a clear understanding of what they do. We include intuitive, easy to use options.

Responsive
No matter what screen size or device, your content will look amazing.
Looks Amazing
Your content matters most, and needs to be accessible anywhere, anytime. This happens with our framework.
Meet Your New Best Friends, Our Gurus.
We Are Global And Have Helped Clients Worldwide.